Adrian J Cotterill, Editor-in-Chief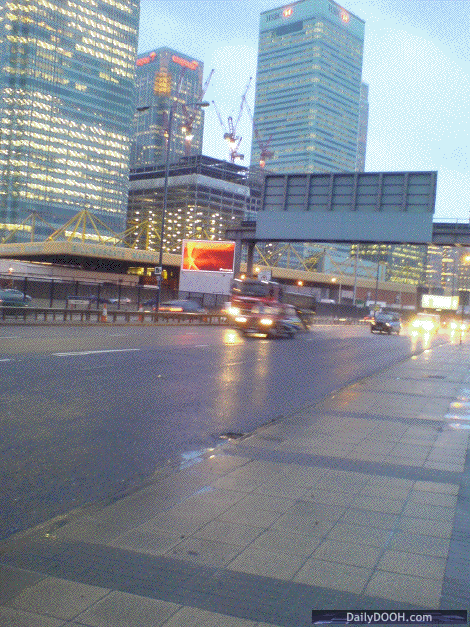 Two of you were clever enough to spot what we saw late last week, sited in the Billingsgate Market car park on Aspen Way near Canary Wharf, London!!
A number of other screens have popped around London as well and have been playing test data all week.
We have the full low-down on what it is all about first thing Wednesday morning.