Adrian J Cotterill, Editor-in-Chief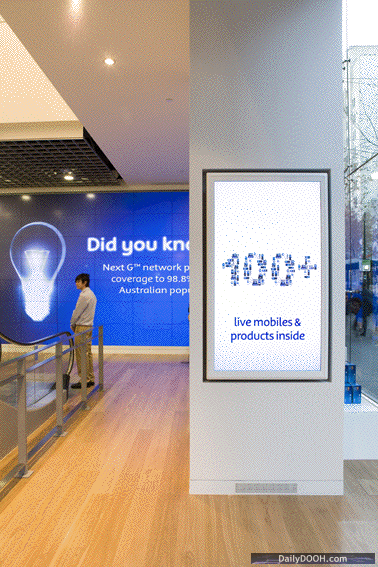 Prime Digital Media (PDM) have been working with Telstra for some time and here we see an interesting retail marketing installation with the launch of the Telstra T-Life store, on the corner of Bourke and Swanston Streets, Melbourne.
PDM's in-house creative studio designed high definition Telstra branded video content to run across the three TelstraTV channels (two indoor and one outdoor).
The creative emphasis of the content we are told is on high visual impact and clear, concise messaging, the content also combines Telstra TV-specific content mixed with existing advertising, sponsorship or branding material that has been re-purposed to work in retail.
PDM Planning and Creative Director Julie Frikken told us "PDM's digital signage solution for Telstra runs on an outdoor screen as well as various strategically placed, high-impact screens in the store itself. PDM's digital media is unique in that it broadcasts dynamic content that can target specific audiences at specific times of day and days of the week. The audience on Bourke Street on a Saturday night for example, will see vastly different content on the outdoor screen to commuters during peak hour on a Tuesday morning."
We particularly liked the outdoor LED – at 2.5 metre wide by 22 metre high it is claimed to be Australia's largest.