Another #ScreenMediaExpo presentation we are looking forward to is on Day 1 Channel 2: "On Screen" 1030-1100.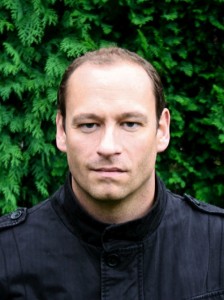 It's our old friend and DailyDOOH contributor Alex Hughes presenting on 'Designing and Developing Content for new technologies: Christie Digital MicroTiles'
In this presentation, Alex will be explaining why working with MicroTiles is unlike working with any other screen out there – the resolutions are totally different, the shapes are unique and the way content is handled is also challenging.
His presentation will examines ways in which one can effectively design for MicroTiles: what works and what doesn't, the challenges of designing content that works well on them and how to approach, from a creative perspective, different types of content projects using MicroTiles.
Alex will also present three case studies: –
Pop Up Life: How to use 2D hi resolution Photography to create animated visually arresting 3D environments
The Empire State Building: Designing for a purpose; creating a marketing tool for the Empire State Building and how shape was used to communicate the content more effectively
Unusual shapes, unusual content – the more artistic approach to content development – creating a story with your content using stop frame animation techniques
About Alex Hughes, Strategy Director, Amigo Digital

Alex's career spans Digital Media, Moving Image & Television; he built the moving image department of Deepend, a new media agency founded in 1994, renowned for its creativity, that grew to over 200 people in 8 international offices.

He moved to ITV Network, the UK's first commercial TV broadcaster, developing their web and Interactive TV (iTV) strategy and then MTV Networks Europe as New Platforms Director where he established and implemented the iTV Strategy for the 7 MTV channels; the backbone of which can currently be seen on MTV today.

Alex's skills lie developing effective creative communication strategies for brands across digital media. His experience encompasses all aspects of a business communications strategy – from design and branding to implementation and advertising. He has worked with some of the world's top brands including Smirnoff, Baileys, FujiFilm, Boots, The FT, Volkswagen and Calvin Klein.