Adrian J Cotterill, Editor-in-Chief
Infor, a leading enterprise resource planning (ERP) company is a new advertiser to Manchester Airport.
Infor's campaign at Manchester Airport centres on one of EYE's showcase formats: the T3 Business Lounge Drum (it's non-digital but is shown below) – with a cylindrical display area of over 18m, it's located in the heart of the circular British Airways and Flybe lounges.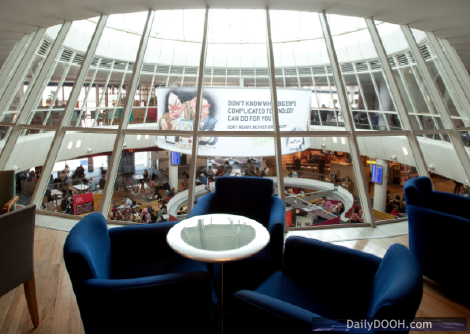 The Drum is however supported by a strategically placed lightbox reaching 100% of departing T3 Flyers and has been reinforced recently with a tactical campaign on EYE's Digital Eyelite Network.
About Infor

Infor provides more than 70,000 customers a better, more collaborative relationship with their business software provider. Infor software is simple to buy, easy to deploy and convenient to manage. It is software created for evolution, not revolution.