Adrian J Cotterill, Editor-in-Chief
MRA (Media Republic Asia) seems to have been a joint-venture between EnQii and DAC (Dynamic Advertising Channels) but word reaches us via our sister site in China that VMG Global has acquired them (MRA is in fact one of the region's biggest media sales houses).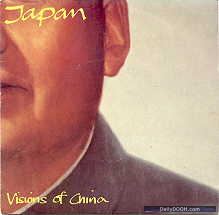 China is the only place where EnQii owned a network and not something that they ever publicised but it seems to have been good business for them now that they have sold – they still supply all the technology to the MRA network.
The acquisition also looks good for VMG Global bringing in as it does a hugely prestigious contract with CapitaMalls Asia (operating as CapitaRetail China Trust), the leading shopping mall owner, developer and manager in the region.
The contract we understand includes the leading malls in Beijing, Shanghai, Shenzen, Shapingba, Tianjin and Huhehaote, representing a combined weekly footfall / audience of 4.2 million!
DAC is a well known Chinese DOOH player with DOOH/OOH media assets in Chinese airport, golf and cinema sectors.
Shock horror there is even a rumour that the UK business has made a profit for the last 6 months! VMG Global are now in UK, China and India and have a new war chest of GBP 3 Million from somewhere.