Province of Ontario has long been a hotbed of Canadian Digital Signage activity. It's home to many well-known digital signage companies including (and definitely not limited to) CognoVision, Adflow, Omnivex, OneStop and Capital Networks.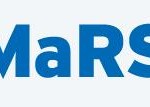 If you are one of these companies, or developing your own solution set to revolutionize the digital signage market, make sure you maximize all sources of provincial and private funding available to Ontario businesses.
To help navigate sources of available funding see this great resource for sources of provincial and private funding available for technology companies in Ontario compiled by MaRS. Many of these grants and funds are applicable to companies in the Digital Signage Sector.
I would further encourage any growing technology company in Toronto or Ontario to get involved in MaRS community. It's a great organization dedicated to promoting growth of technology and innovation in Canada.
About MaRS:

MaRS Discovery District is a not-for-profit corporation founded in Toronto in 2000. MaRS provides resources — people, programs, physical facilities, funding and networks — to ensure that critical innovation happens. We stimulate, identify and harness great ideas, nurture their development and guide the transformation of those ideas into reality. We measure our success through the companies that emerge after receiving help from MaRS.