Adrian J Cotterill, Editor-in-Chief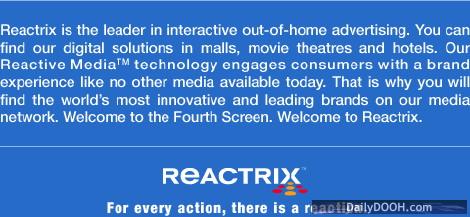 A 'leader' they may have claimed to be (like so many others) but Reactrix is now we believe firmly closed and in the throes of receivership. First launched back in 2002 and describing itself as a 'technology-driven media company' they have allegedly burnt through USD 85 million in venture capital with nothing at the end to show for it.
As we hinted at a few weeks ago in our post 'The First of The Gang To Die' it's a shame, especially for all those who have lost their jobs, because they had a nice mix of technology and real estate deals.
However they won't be the last to disappear this year that's for sure!