Adrian J Cotterill, Editor-in-Chief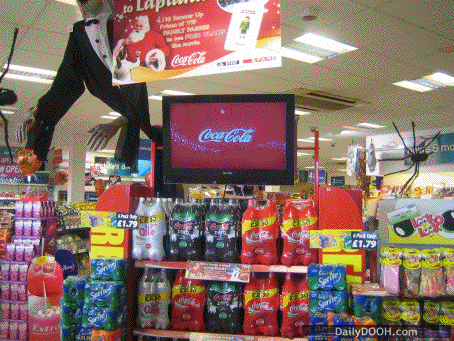 On Screen Solutions Ltd in Northern Ireland have just competed their first POS install for Coca-Cola (shown above).
The screen is located in a busy petrol filling station convenience store on one of the main commuter routes into Belfast.
It's a 32" LCD operated through Panasonic NMstage software (yes Panasonic do have customers!!).
Content is produced by On Screen Solutions and features offers and promotions which are updated remotely every few weeks.
http://www.onscreensolutions.co.uk/
Interestinglty the system was paid for by Coca-Cola Bottlers NI. LTD and will only be used for their own-brand promotions.