A YouTube advertising campaign has just launched on the newly digitised JCDecaux Old Street EC1 that went live today.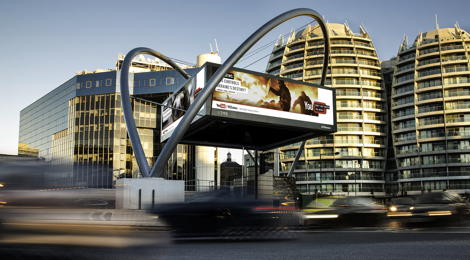 Old Street EC1 is a premium media opportunity on the iconic Old Street Roundabout that comprises four digital billboard set in the heart of one of the most entrepreneurial and vibrant parts of London.
The wider YouTube campaign is geared to promote the best content on YouTube, as well as demonstrate the opportunity for people to become content creators and for brands to harness these channels to reach their audiences.  It will showcase the work of three of its brightest stars – Zoella, Vice News and the Slow Mo Guys in ads running across Google-owned digital properties as well as TV, print and out-of-home signs.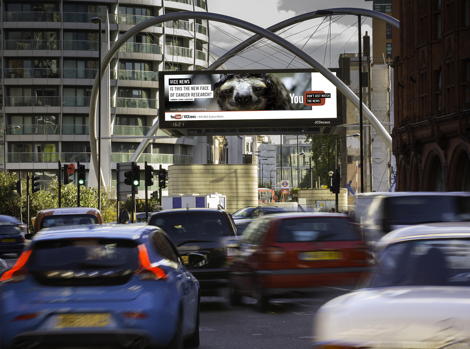 Google's Media Manager, Rob Maddison, commented, "The launch of Old Street EC1 really suits our campaign perfectly as it allows YouTube to become part of the fabric of this highly desirable and exciting part of London, around Tech City."
Spencer Berwin, Managing Director of JCDecaux Sales told us "Old Street EC1 delivers the influential audiences that brands need – from the tech communities, to the city-workers and fashionistas. Digital brings a new level of engagement to our medium and we are delighted to see YouTube deploy this exciting new channel to its full creative potential, putting their vloggers centre-stage in the heart of Tech City."
As part of the wider campaign, YouTube is using JCDecaux's premium digital locations, including the newly launched Motion portfolio at Waterloo, Liverpool Street and Euston stations plus the nine screen network on London's Cromwell Road – The Digital Gateway.
The campaign was planned and booked by OMD UK and Talon.