Signagelive recently confirmed that Welcome Break, one of the UK's largest independent motorway service operators, has installed over 90 Signagelive-powered LG webOS Smart displays at sixteen key motorway locations to simplify management of its digital signage network.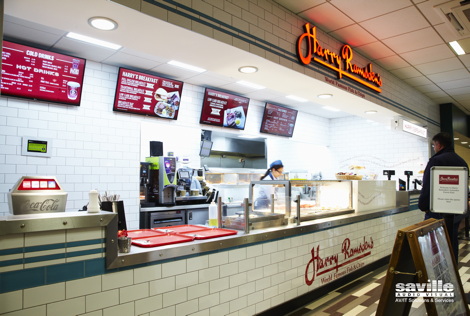 The new digital signage solution has been supplied and installed by Saville Audio Visual, a major AV/ICT supplier and strategic channel partner of Signagelive.
Welcome Break has become one of the first organisations in the UK to benefit from LG webOS displays with built-in Signagelive technology and in turn providing greater business value to Papa Johns, Harry Ramsden and Tossed concessions at Welcome Break locations (basically displaying dynamic menu boards with colourful offers and special deals).
John Andrews, Saville Technical Manager told us "The Signagelive software platform is very simple to use and has great benefits such as content scheduling, screen monitoring and setting times for the screens to automatically switch on and off. The LG System on Chip screens mean that only power and network are required – gone are the days of bulky signage players sat behind screens."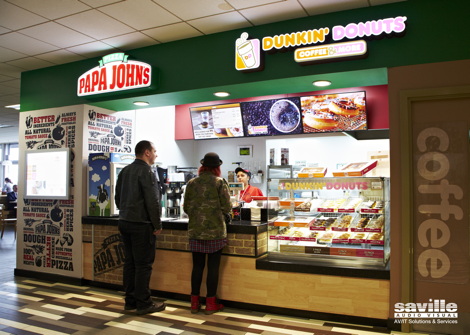 Jason Cremins, CEO of Signagelive told us during #Infocomm15 "Securing our first LG webOS order in conjunction with Saville UK for a highly regarded brand strengthens Signagelive's position as a major player in the digital signage market. Our SoC software is fully compatible with all LG webOS displays, giving users more choice and greater flexibility when it comes to implementing a digital signage solution."
LG's new webOS-based display range, powered by Signagelive, offers significantly reduced installation operational and energy costs compared to conventional digital signage solutions.