Adrian J Cotterill, Editor-in-Chief
SOS, the female-founded company that is redefining wellness on the go through a fast-growing network of smart vending machines has announced USD 7.6 million in funding in two separate strategic partnerships: a USD 2.6 million investment round supported by Wasserman Ventures and USD five million round led by Urban Us Capital.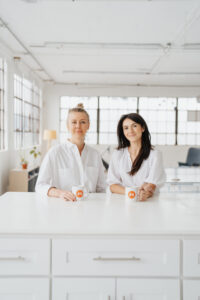 We are told that SOS will leverage the investment to expand into sports arenas, entertainment venues and college campuses, while continuing to deliver on its mission of creating a more inclusive and elevated wellness experience for anybody, anywhere – underscored with always-free period care products.
Darren Ross, Executive Vice President and Managing Director of Wasserman Ventures told us "Given our sports, music and entertainment legacy, expertise and connections, we are well-positioned to make SOS's forward-thinking technology an integral part of the fan experience of the future. The industry is long overdue for wellness innovation like this, and we look forward to supporting the SOS team in operationalizing it nationwide."
Wasserman Ventures, the recently launched investment arm of Wasserman, a global leader in sports, music, entertainment and culture, will help accelerate SOS's global amenity network by leveraging Wasserman's extensive and connected network throughout entertainment venues and facilities, providing an enhanced consumer and fan experience.
SOS has also appointed Thayer Lavielle, Executive Vice President of The Collective, Wasserman's women-focused practice, to its Board of Directors. In the position, Thayer will work with SOS to identify strategic opportunities that further their global footprint and shared mission to raise the visibility of women in business.
Thayer Lavielle, Executive Vice President, The Collective said "SOS's mission to elevate the needs of consumers – particularly women – through innovative technology is unique, filling a void in a fan's experience at a venue while providing surprise and delightment. I am thrilled to join the board and work alongside two female founders who have had the vision to create a world where it is easier for anyone and everyone to live well."
Easily recognizable by its curvy shape and sleek interactive touch screen, SOS vending machines offer a range of exceptional just-in-time personal care and wellness products from brands including Rael, Hero Cosmetics and Luxury Brand Partners. Committed to ensuring period care products are always free, SOS and its exclusive period care partner, Rael, have committed to giving away 200,000 tampons and pads at all of its locations within the next year.
Completely cardless and contactless for consumers, SOS machines also deliver targeted, interactive advertising and educational content when not in use. This digital component is a unique aspect of SOS machines and enables highly targeted brand-building and customer acquisition programs that help brands stand out in an increasingly competitive marketplace.
Launched in 2020 by Susanna Twarog and Robina Verbeek, SOS has grown its footprint to include placement of more than 100 vending machines at high-traffic areas including New York City's iconic Rockefeller Center and top sporting venues such as Fenway Park, FLA Live Arena and TIAA Bank Field, in addition to a variety of public spaces around Boston, including the Prudential Center, South Station and more.
SOS currently has more than 100 locations spread across Massachusetts, Florida, New York, California and Washington, D.C.