The Digital Place Based Advertising Association announced this week that Adcorp Media Group, which offers brands targeted, in-store supermarket media as well as graphic, digital and web design, has joined the rapidly growing trade marketing association.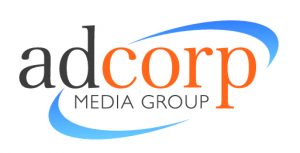 Barry Frey, President & CEO of DPAA told us in person at #dse2017 "Adcorp Media Group's supermarket high-definition video screens with content and advertising, along with their other in-store marketing products, are a great point-of-purchase opportunity for brands since Adcorp reaches consumers at all stages of the in-store experience. We welcome Adcorp to our membership ranks and look forward to providing them with insights, data and connections to help grow the screen segment of their business."
Peter Broccole, President & CEO, Adcorp Media Group added "The DPAA has earned a reputation as being a business accelerator and provider of a significant list of benefits for its members. These will present many opportunities for us as we immerse ourselves in the organization."
Based in Irvington, NY, Adcorp Media Group offers brands ad placement and integrated solutions utilizing video screens and strategically placed print displays throughout the supermarket. The agency also offers graphic, digital and web design services.
The date for the DPAA Video Everywhere Summit has been announced. The event which, these days, attracts well over 750 people (and even more are expected this year) is being held once again at the iconic Roosevelt Hotel in New York City.
It takes place November 1, 2017 as an integral part of New York Digital Signage Week (Monday October 30 to Friday November 3, 2017).