The winners of the prestigious Outdoor Lions Awards – sponsored for the eighth consecutive year by Clear Channel Outdoor, were announced at the #CannesLions International Festival of Creativity earlier this week.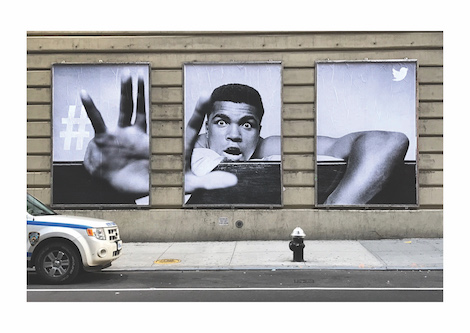 Joint Grand Prix winners were: Twitter, for their brand campaign through Twitter San Francisco (shown above), and McCann New York for State Street Global Advisors' 'She ETF' campaign and 'Fearless Girl' statue (shown below).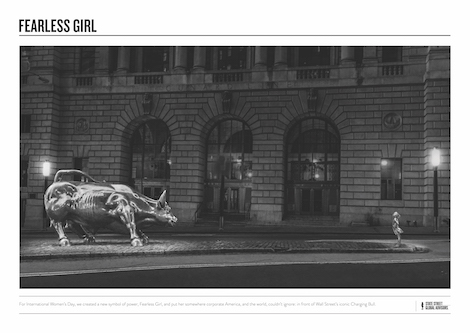 Outdoor Lions Jury President, Bruno Bertelli, Global Chief Creative Officer, Publicis WW, was quoted as saying "I understood the magic of outdoor advertising when I attended ad school. They really made us sweat over billboards and OOH activations. For good reason – it's the ultimate stress test for creatives in the making. Ad schools still put a big emphasis on mastering the medium because it represents the synthesis of simplicity and the basics of creativity."
Other big winners who scooped Gold Lions for their work in the Outdoor Lions category included: David Miami for The Kraft Heinz Company's 'Heinz'; Ogilvy & Mather, Mexico City for Aeromexico; Twitter San Francisco for Twitter; ALMAPBBDO São Paulo for Man Latin America 'Volkswagen Trucks'; SCHOLZ & FRIENDS Berlin for Der Tagesspiegel 'Trump'; Proximity Madrid for Bijoux Indiscrets, 'Orgasm Sound Library'; BBH Singapore for Nike 'Unlimited Stadium'; Grey Colombia Bogotá for Tigo-Une 'Payphone Bank'; Saatchi & Saatchi London for Deutsche Telekom 'Magenta Unleashed'; ALMAPBBDO São Paulo for Mars Pet / Pedigree, 'Dog Channel'; Leo Burnett Toronto for IKEA Canada, 'IKEA: Cook This Page'; Ogilvy & Mather Mumbai for ITC Savlon's 'Savlon Healthy Hands Chalk Sticks'; Publicis London for Tourism Ireland's 'Door of Thrones'; Publicis Brasil São Paulo for Heineken 'The Cliché'; 180LA Santa Monica for Boost Mobile's 'Boost Your Voice'; Marcel Sydney for Heineken Asia Pacific PTE. Ltd.; Ogilvy New York for Amnesty International's 'The Refugee Nation'; MediaCom London for Wrigley's Skittles' 'Give the Rainbow'.
In total, the jury awarded Gold Lions to 20 campaigns, six from the US, three each from Brazil and the UK, and one each from Australia, Canada, Colombia, Germany, India, Mexico, Singapore and Spain.