Adrian J Cotterill, Editor-in-Chief
A&H Media Corp announced yesterday expansion of its Digital Ad View network – building on the success of the pilot test of four malls, Digital Ad View has now signed agreements with mall partner General Growth Properties and another mall holding company to add 14 additional regional malls in the Southeast, USA.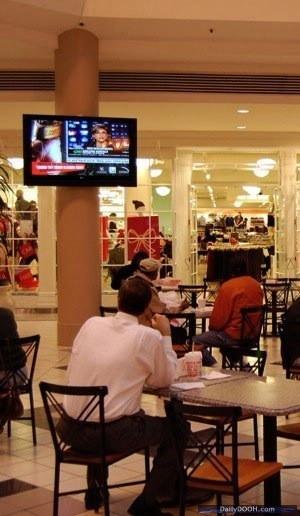 That means 14 new mall venues in Florida, Georgia, Alabama, and Tennessee in the network before the end of 2009 bringing their total mall footprint to 18 locations.
Combined, all 18 venues give marketers access to over 140 premium large (50"- 60") high definition monitors on which to advertise.
A&H Media Corp's Vice President, Mr. Michael Kjaerulff told us "We have a great mall partner in GGP and with this expansion, we are now happy to offer marketers and advertisers an innovative and effective way to reach a very desirable demographic at a place where buying and brand decisions are made."
He added "With the addition of these malls in highly desirable areas like Orlando, Tampa and Miami we are now capable of offering advertisers and marketers an opportunity to get their messages to consumers and do it throughout the Southeast."
Software and hardware for the network is we believe supplied by Chyron
About GGP

General Growth Properties, Inc. operates as a self-administered and self-managed real estate investment trust. It operates through two segments, Retail and Other, and Master Planned Communities. The Retail and Other segment operates, develops, and manages retail and other rental properties, primarily shopping centers in the United States, as well as festival market places, urban mixed-use centers, and strip/community centers. As of December 31, 2007, it had ownership interest in or management responsibility for a portfolio of approximately 200 regional shopping malls in 45 states. The company was founded in 1986 and is based in Chicago, Illinois.