Adrian J Cotterill, Editor-in-Chief
Pearl Media LLC has extended its exclusive digital media partnership with Chelsea Market.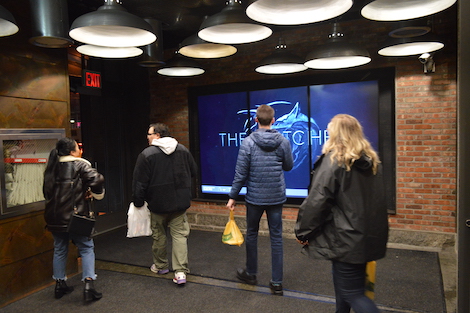 Chelsea Market is an enclosed modern food hall, office building and television production facility located in Manhattan's popular Meatpacking District. Pearl Media has been the exclusive digital media partner for Chelsea Market since 2014.
Josh Cohen, CEO/President of Pearl Media told us "Pearl Media is thrilled to extend our relationship with Chelsea Market, an iconic New York City and international culinary destination. The digital media network at Chelsea Market provides a brilliant, dynamic canvas for top national and international brands to engage with office workers and visitors as they eat and explore the food hall".
Chelsea Market offers unique independent gourmet restaurants and distinctive shops catering to every taste, attracting more than 31,000 national and international visitors every day. It's home to some 1,600 employees from companies such as Google, BAMTech, and Discovery Network. Located steps from the popular High Line, the Chelsea Art District and retail stores, the Chelsea Market has anchored this thriving neighborhood since it first opened its doors in 1997.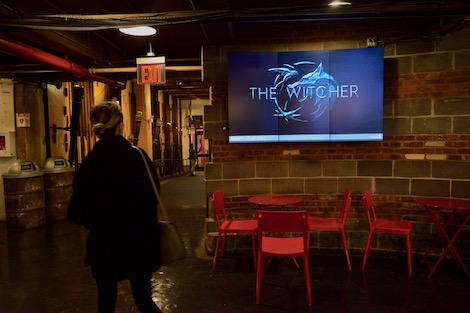 The media opportunity at Chelsea Market is made up of 10 digital screen positions comprised of 14 screens strategically deployed throughout the 40-thousand sq. ft. market which stretches a full city block between West 15th and West 16th Street beginning at 9th Ave and ending at 10th Ave. Specifically, the Chelsea Market Network is made up of seven 55" portrait LCD screens, two three-panel LCD video arrays and one 55" landscape LCD screen. As part of the extension agreement, all of the digital screens in the Chelsea Market Network were upgraded with the latest and best technology to provide customers and brands with an unprecedent visual experience.
"This extension shows that Pearl Media has been successful in aligning with best in class real estate assets while expanding our digital footprint in dedicated spaces to deliver brands the consumers they want to reach where they live, shop, work and play".
In 2019, the Chelsea Market Network was used by major brands such as Disney, Hulu, Netflix, Samsung and Vimeo to reach the market's desirable demographic of visitors and employees. The venue generates 3,135,088 total weekly impressions, according to Geopath.