Adrian J Cotterill, Editor-in-Chief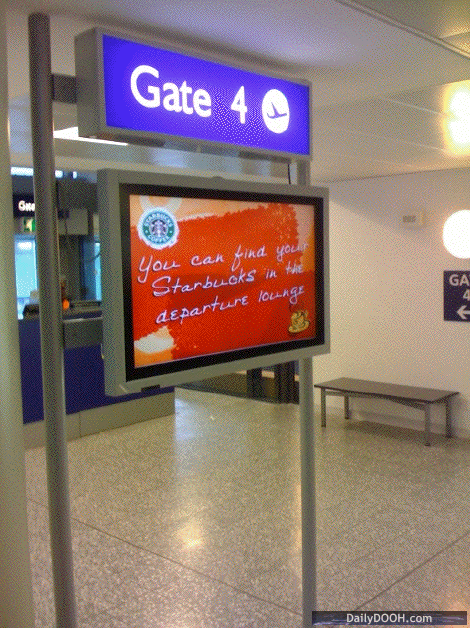 Some nice signage at the UK's Bristol Airport – content was good, showed lots of the local shops (here showing Starbucks).
These screens would have been better we feel if they were portrait (i.e. a poster) rather than landscape (a TV) but they do fit nicely into the tubular frame holding up the GATE sign itself.
If an Outdoor Contractor had got hold of this then, just looking at the space you know it would have been a 6-sheet!