Gail Chiasson, North American Editor
TELUS, one of Canada's big three mobile companies, has launched a new multimedia mobility advertising campaign, titled 'Get a jump on life with web to go'.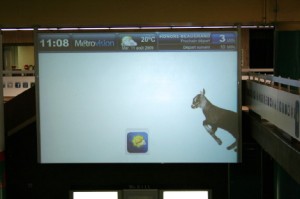 The campaign, which features the first appearance of TELUS' newest critter, the pygmy goat, shows Canadians the satisfaction of maximizing one's time by using a TELUS smartphone or Mobile Internet Key to stay in touch with the world more easily – whether by phone, e-mail, text, or on the web, through Twitter, Facebook and more.
The charming little goats were chosen as a perfect tie-in to TELUS' 'Get a jump on life' campaign, with their tons of energy and their love of jumping around.
"We are all looking for ways to get a little more control of our busy schedules," says Tammy Scott, vice-president, marketing communications at TELUS. "For busy Canadians who need to stay in touch on-the-go, we offer mobile Internet devices that provide easy access to e-mail, Web browsing, time-saving applications, and more."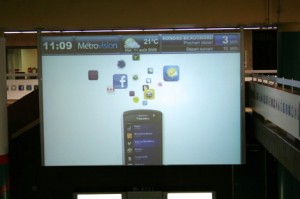 TELUS offers a wide selection of 3G Mobile Internet devices, including the latest international roaming capable BlackBerry Tour 9630 smartphone, texting-optimized devices students love like the LG Keybo 2, and more. TELUS also offers back-to-school student plans, including a $25 plan for heavy texting users and an exclusive $35 plan for BlackBerry users,
The campaign, in both French and English, includes TV, DOOH and OOH, radio, print, online, direct, in-store, and experiential. The digital signage includes subway screens in Toronto, Montreal and Vancouver, and in Sporting Life retail stores in Toronto and Collingwood, Ontario. There are also mobile ads which are included in the online buy.
Creative is by TAXI with media by Media Experts, both with offices in Toronto, Montreal and Vancouver. TAXI is also in Calgary and New York.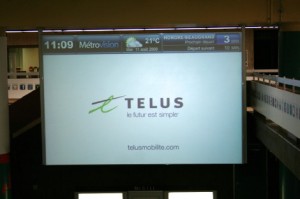 "We have been working with Taxi and Media Experts for a number of years now to develop the strategies behind each of our campaigns," says JJ Hochrein, director, marketing communications for TELUS. "We have truly developed a close knit creative process and the agencies are considered to be part of the TELUS team."
With $9.7 billion of annual revenue and 11.6 million customer connections, TELUS has 6.2 million wireless subscribers, 4.2 million wireline network access lines and 1.2 million Internet subscribers. It offers data, Internet protocol voice, entertainment and video.