This week's 2021 SEGD Conference in Philadelphia, which takes place Thursday November 4 and Friday November 5, 2021 is an opportunity to explore the current state and future of the art and practice of experiential design.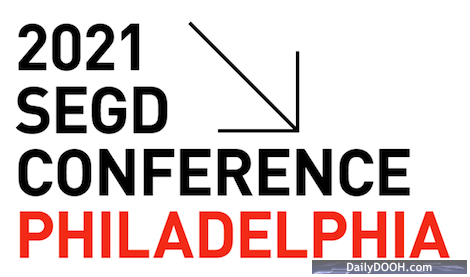 Design in the intersection of place and communication has undergone a dramatic transformation in the wake of the events of 2020. Trends have been radically accelerated as the function of public space, civic responsibility, and safety—in entertainment, education, healthcare, hospitality, retail and dining—shift to respond to the new restrictions wrought by the pandemic and social injustices. As we emerge from these events we have an expectation that the world has to change. While certain aspects of life will return to "normal," other experiences will need to be redesigned to meet new behaviors, expectations and opportunities.
2021 SEGD Conference is an opportunity to gather to re-examine industry practice, to chart the future as well as demonstrate what a 'conference' of the future could look like. The organisers tell us thet they will optimize the conference to take advantage of the unique qualities of an in-person experience. Every accommodation will be made to safely promote connection, co-creation and conversation; to deepen, forge and extend relationships and they intend to gather to provoke ideas and inspire, through speakers and shared curated experiences.
The venue of the 2021 SEGD Conference is the Loews Philadelphia Hotel.