Adrian J Cotterill, Editor-in-Chief
Talon America and Havas Media Group last week unveiled the launch of a new, cutting-edge digital OOH campaign for PUMA to promote the launch of NBA superstar and Rookie of the Year LaMelo Ball's first PUMA signature basketball sneaker, MB.01.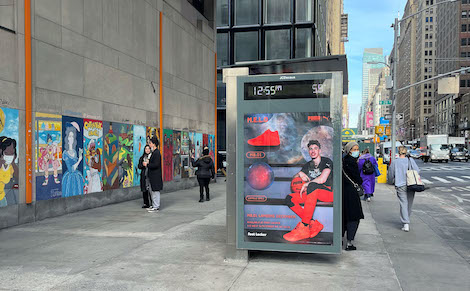 The signature shoe, co-designed by LaMelo Ball, will be supported via an out-of-this-world OOH campaign that features Augmented Reality (AR) experiences on strategically located JCDecaux digital bus shelters in New York City and laser projections in Charlotte, North Carolina executed by National Experiential.
Enza Chiodi, SVP, Client Strategy, Talon America said "We saw this as an opportunity to push the boundaries of OOH by marrying smart media planning and creative execution to achieve a meaningful connection between PUMA and consumers. This interactive campaign creates a memorable moment that drives the type of consumer emotion and behavioral response that PUMA is seeking."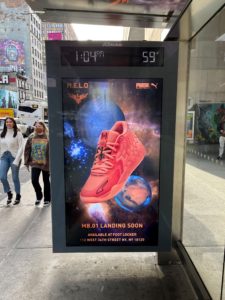 The campaign, was co-created and executed by Talon and Havas in collaboration with Grand Visual, Talon's award-winning digital OOH creative and production agency, and PUMA Basketball creative agency Nowadays. The idea that phenom LaMelo Ball is 'not from here' drove the #AR concept that brings an interstellar experience to life in the surrounding streetscape, fully marrying message and environment. The takeover of specific NYC placements features the latest AR technology and is intended to stop pedestrians in their tracks, prompting engagement and creating a meaningful moment for PUMA and consumers.
Dan Dawson, Chief Creative Officer of Grand Visual told us "Creativity is a fundamental lever for OOH and we're creating an otherworldly experience that's unmissable, immersive, and shareable for PUMA using augmented reality in a high-impact experiential storytelling campaign".
The experience allows consumers to snap photos and create personalized content for social sharing, while also highlighting the PUMA NYC Flagship store and Foot Locker locations to find the all-new sneaker.