This campaign for NYC & Company launched on EYE's digital Eyelites at Queens Center Mall, earlier this week offering New York City discounts through their website.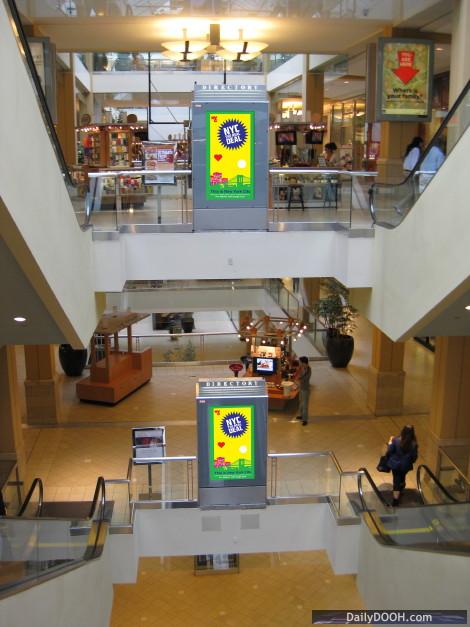 There are, we believe, two levels of rewards available through NYC & Company. The Real Deal Family initiative offers 115 special offers and incentives in addition to 50 hotel savings packages.
The Real Deal Summer Fridays promotion users receive an additional 10 per cent off when they use their registered American Express cards on Fridays through September 13.
Created in partnership with American Express®, card members can visit www.nycgo.com/summerfridays to take advantage of special offers and to register their American Express Cards.
Christina Stagno, Media Services Manager with NYC & Company told us "EYE's digital screens at Queens Center Mall really stand out. We have been looking for ways to get our message out in New York City and with EYE's presence at Queens Center Mall, we knew we'd have a great opportunity."
NYC & Company is promoting the new program all over New York City, including the Queens Center Mall with EYE's 70" screen digital units.
The EYE portfolio in the US encompasses over 3,500 panels in 250 shopping malls across the country, with more than half the portfolio sitting in the top 30 DMAs. EYE's digital network includes nine malls across the country and consists of 69 digital units.