Adrian J Cotterill, Editor-in-Chief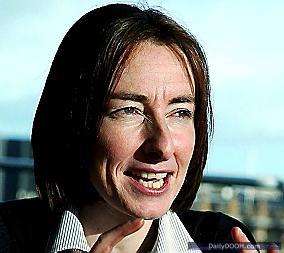 Mark Williamson from the Scottish Herald writes a long and interesting piece today on Ana Stewart, founder and MD of i-design Group plc – the folks of course behind ATM:ad.
i-design get a lot of press in Scotland (obviously being a bit of a local success story) but I bet shareholders who have seen their share price steadily tumble from 75 pence at flotation (in July 2007) to a close yesterday of 49 pence would like to see the company work the press in the City a bit more!
We can't remember the last time they were featured in the FT for example and they could learn a thing or two from i-vu's Mike Anstey who successfully gets in the Business Sections of The Times and the Telegraph (as well as the FT) a lot more regularly these days.
Despite sacking their previous PR company just before flotation (a company that we personally thought were great) and getting a new marketing manager on board a couple of months ago i-design seem to have gone backwards and not forwards in terms of getting a credible message out into the mainstream press.
They have a really nice offering and are starting to get brand impetus – thanks most probably to Richard Rowley, their Head of Media Sales who has a strong track record in the industry (previously with ScreenFX) but like so many (if NOT all) companies on AIM they need to work so much harder with the City and with retail investors (who always get forgotten).
Anyway any press is good press so well done for that – it's just that we would like to see that press come 'south of the border'. The interview is REALLY well worth a read here – especially for any budding entrepreneurs.