Call us cynical but we often ask the (perhaps rhetorical) question "what are industry associations for exactly?" – far too often they are nothing more than an insular, inward looking networking club designed to line someone's pocket somewhere.
Not so OVAB of course of whom we are great fans (and YES full disclosure as always – they are a DailyDOOH site sponsor).
However even with OVAB we often see marketing and PR done, perhaps a little too much, within the industry rather than outside it.
We'd definitely like to see OVAB get its members and senior execs of those companies in the mainstream press more; think New York Times, think the Financial Times, think Business Week or TIME – ultimately we believe, this is one of the key areas of PR and marketing the industry that (proper) industry associations should be aiming at.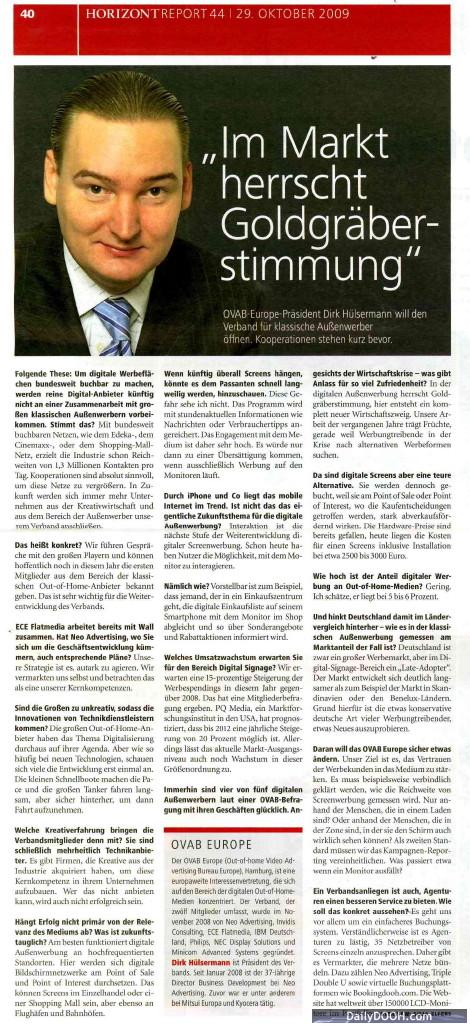 Here we see Dirk Hülsermann, President, OVAB Europe being featured in a leading German media industry publication.
A good start for OVAB Europe and something we would like to see much more of. Next stop the FT perhaps?