Adrian J Cotterill, Editor-in-Chief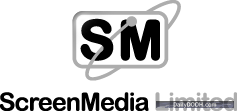 Not the most original of names and in our opinion far too many companies with similar sounding names operating in this space BUT the UK needs some good, independent media sales houses operating in the digital out of home sector at the moment so this NEW ENTRANT is more than welcome.
ScreenMedia Ltd's web site is 'work in progress' but they do manage to describe themselves as…
'ScreenMedia Limited' are a sales agency for local and regional advertising, we offer sales solutions for companies with OOh (Out Of home) media opportunities and great advertising opportunities for local businesses to benefit from the success that TV and Visual Interactive Media generates equally for companies on a local level.

With experience in the media business for over 15 years and having worked for various national and local advertising and sponsorship opportunities the company has been designed to offer media space that is still available on a last minute opportunity basis enabling smaller companies to access big brand advertising for the first time.

We offer what we feel are the best media opportunities throughout the whole of the UK and provide the chance to reach out to your audience when they are out and about, wherever they are, whatever they are doing and because we buy bulk media space, it enables your business to benefit from the last minute space available at rates that are available exclusively through us.
http://www.screenmedialimited.com/
These guys we believe will be issuing a press release at the end of this week but we do know that they will be doing some local sales for Vision Media Group – one of the ScreenMedia Ltd's founders has history of doing the same with Avanti Screen Media having just left the latter.
Anyway, it will be interesting to see exactly what they are up to, what other business they have and what direction they will be taking in the UK.