Adrian J Cotterill, Editor-in-Chief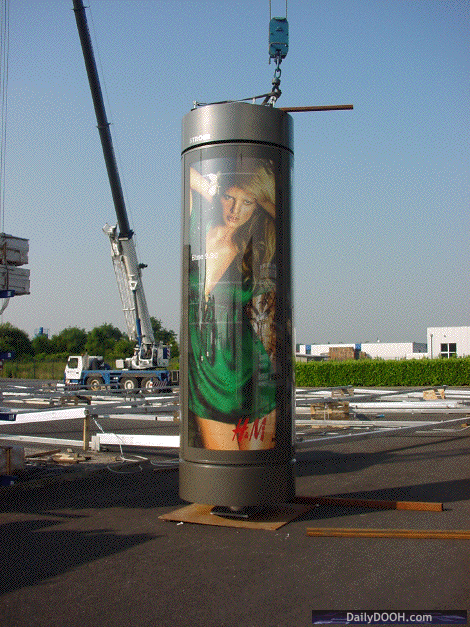 Eight hundred (800) of these "City-Light-Columns" will be appearing on the streets of Hamburg, Germany – deployment starting July and expected to be completed by the end of the year.
Not strictly digital BUT a very nice example of European style street furniture. The press release tells us that "they are motor driven and equipped with a GPS receiver and modem to offer some means of remote maintenance" – not sure if that was GPS or GPRS as we wonder why they might need the former – they are not exactly going to get up in the middle of the night and walk around, change location and change GPS co-ordinates are they?
The end customer is of course Ströer Out-of-Home Media AG based in Köln
The light column itself is a good example of products and innovation coming out of DISTEC at the moment – DISTEC GmbH based in Heinsberg-Dremmen are manufacturers of, in their words "Premium Street Furniture and Digital Media for the Out-of-Home Market"

We have seen some interesting uses of LCD technology that they have been working on with Cambridge University in England so watch out for some more announcements from them as the year wears on.