This is the Intel booth at #dse2010 in Las Vegas. Busy / crowded all the time we walked past or visited.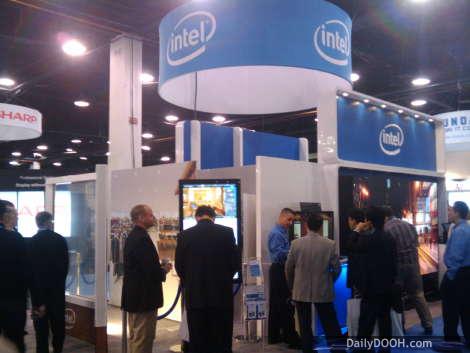 We understand that the Intel booth at #ScreenMediaExpo in May in London is gonna be similar but likely 2 or 3 times as large.
At #ScreenMediaExpo the Intel booth, E13 is 90 sqms right next door to the busy bar.