Those of us with ties to the South West of England are rather partial to a drop of cider, one of the region's better known exports. And the relevance of this?
Well, in the UK last Wednesday it was Budget day, and the Chancellor of the Exchequer, Alistair Darling, announced that there will be a 10% above-inflation rise in duty on cider, prompting much anger and nashing of teeth. Even the wrath of the Wurzels has been awoken.
One of the large cider brands, Magners, has reacted swiftly to the news, and we saw this on the CBS Outdoor screens on London Underground platforms on Friday, just in time for the weekend.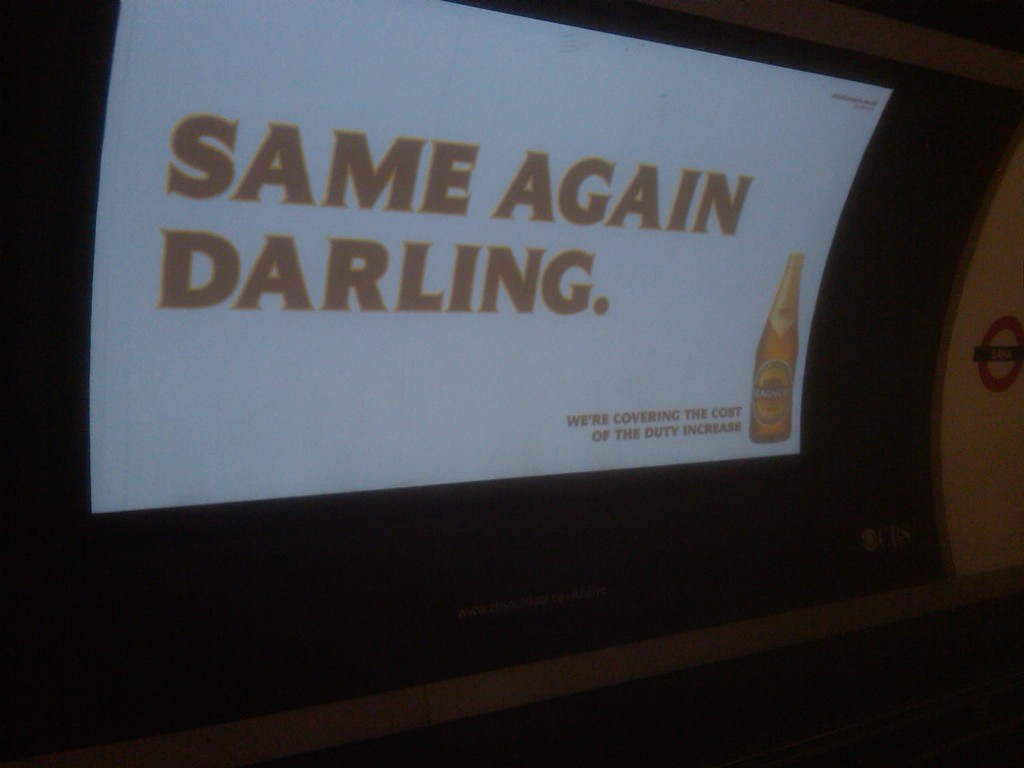 Magners has rushed out a cheeky tactical campaign informing consumers that it will cover the duty increase and not pass it on.
Although the content is basic (it's a still image), it's a classic example of digital's ability to react quickly to news stories and public sentiment, and catch that sentiment and feed it positively into a brand.
So kudos to Magners for an opportunity swiftly taken.