Adrian J Cotterill, Editor-in-Chief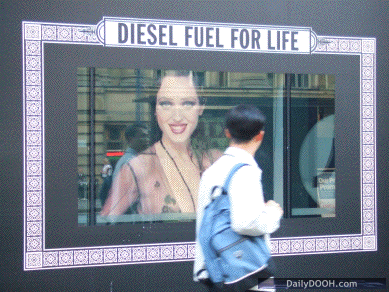 Many people forget about the important companies on the periphery of the digital signage / screen network world – companies that go to make up the eco-system of our digital vertical if you like!
One of the better known businesses in the UK in this space is MediaZest Plc who this week reported their Interim results for the last 6 months ended 30 June 2007 on the UK's Alternative Investment Market (AIM).
Turnover for the period was £1,806,000 (2006 was £1,325,000) and the Group made a loss for the period, after taxation, of £223,000 (2006 was £447,000).
New clients for them at the moment are predominantly, advertising agencies, media agencies and brand owners looking for both creative and innovative ways to increase sales or reinforce branding messages.
Lance O'Neill their Chairman said "Our efforts have been aided by increasing acceptance of the use of digital media in out-of-home advertising. Industry intelligence puts the number of out-of-home screens capable of carrying advertising at over 120,000 in the UK alone. Although the Group does not currently operate such national media networks, it is indicative of the growing interest in the services that we offer"
Note: The "Industry intelligence" was my DOOHAN figures for June 2007
MediaZest have also been heavily involved in the HMV Store of the Future project (previously blogged)
Their Chairman also said "As part of our revised strategy in the market, we have begun developing closer ties with traditional Point-of-Sale suppliers as we believe that the future of in-store Point-of-Sale lies in the amalgamation of our technology with more traditional methods; the common ground being creativity in the crafting and delivery of the message"
It's that creativity in the crafting and delivery of the message that folks like MediaZest are so good at