Adrian J Cotterill, Editor-in-Chief
A nice learning for us at #Kioskcom was having a proper desk in our Blogger Zone – it made a great and easy place to work and command the work space!!!
Here we see Twitterfall on the left, Gail at the desk in deep conversation with Dylan Jones…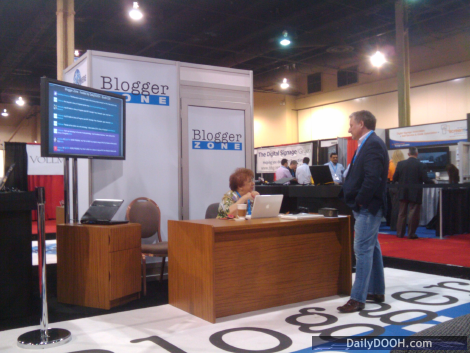 Note the cool carpet, especially commissioned for us!!