Adrian J Cotterill, Editor-in-Chief
Mike Cearley (pronounced 'Curly' we believe) summarised some of what was said on his blog http://11thscreen.com/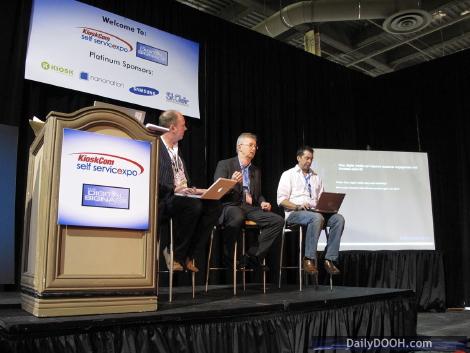 We twittered and blogged live from the panel session. The session started off with about 14 folks in the audience but we ended up with just over 50 (maybe they had no place to sit down and rest their weary feet).
I know Dave and Mike and I enjoyed doing it and would love to do it again (if invited).
Thanks to Lionel Tepper, Digital Signage Universe for this photo.