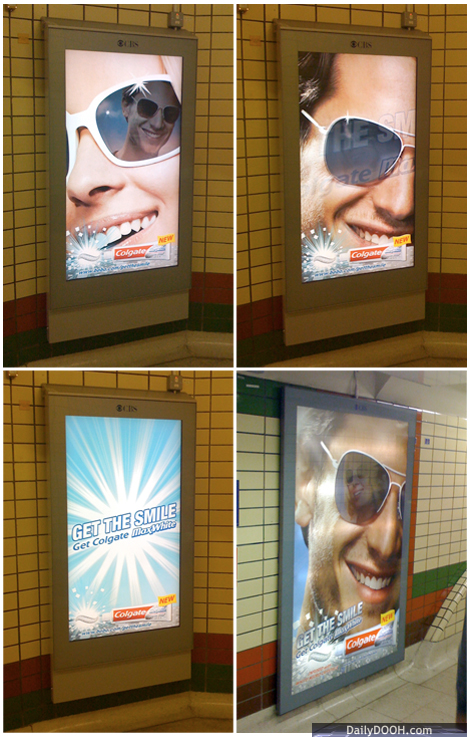 As commuters get more and more used to the DEP's and digital panels that CBS Outdoor Alive are installing and switching on around London's underground, creative that is really eye-catching, has a slick, fast and powerful visual impact while getting the message across simply and effectively will become more and more important.
The campaign shown in the photo montage above (on both CBS digital and in the bottom right photo on an illuminated static screen), reminded me of the Hindustan Unilever work we did with VJIVE Networks in India last year that developed a 3 split screen DOOH proposition for Colgate's Max Fresh.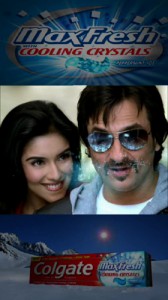 Superb, vintage moustaches aside, there is evidently a global creative family style and the UK Max White creative execution playing out on the CBS screens really stands out well with bold graphic imagery, sharp,  animated graphic touches that result in a powerful and attention grabbing DOOH ad – a great example of 'glance advertising'.
I guess teeth are teeth no matter where in the world you are brushing them and if you are advertising toothpaste then illustrating cleaner whiter teeth = more toothpaste sold. And from a creative perspective, there is nothing like a sparkly flash of white to grab someones attention!