Last week IGPDecaux introduced officially their digital signage network inside the Milan Subway with 66 x 57″ Hantarex LCD to catch daily traffic of some 3.447.000 daily viewers.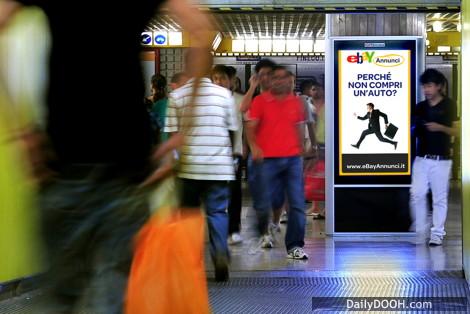 The Digital Signage plaform is based on C-Nario and the integrator who takes care of all technological aspects was Dooh.it.
The advertising offer is segmented on three different segments:
Non Stop, Full day 7/24;
Commuters, Peak time in the morning and in the afternoon to touch workers in their daily mouvements.
Shop & Fun, Off Peak time and during weekends.
Each spot duration is 5 seconds and they will manage maximum 3 different ads. Expected, but not confirmed, the cost for each spot is around 35K euros for 14 days.