Simon Sugar's twitter stream has become an invaluable source of London based digital signage pictures recently and his latest (shown below and up on YFrog here) where he said 'Nice ad display from CBS Bond St'.  has been noted before by the DailyDOOH team – vinyl / static posters, combined with simple animation using digital signage.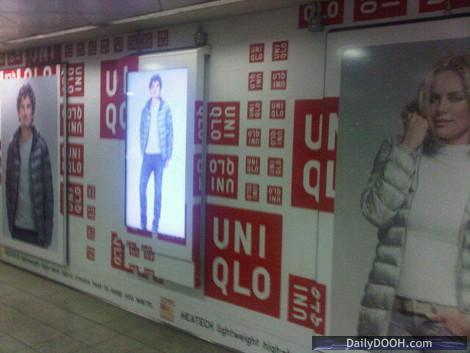 It truly gives a strong brand awareness and, as we can see, there are various creative ways to present it . Bellow is another picture (this one is from us) using the same concept also in Bond Street tube station.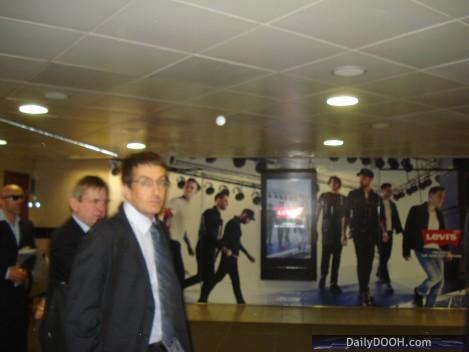 Here we see life-size images of people walking on the poster, mingle with the real people walking in front of it!