Adrian J Cotterill, Editor-in-Chief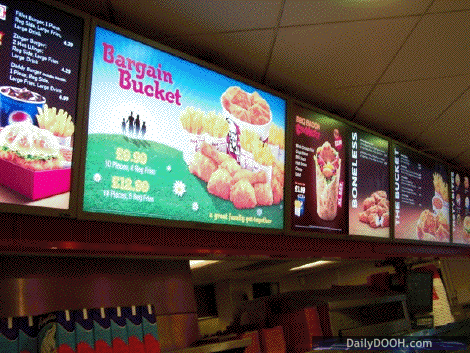 In these trying times it is great to see London especially be home to some really good quick service restaurant (QSR) digital signage installs.
Our favourite is still the 2nd generation McDonalds rollout – 6 restaurants that we have seen but we believe an announcement of 20+ is imminent. There the signage install is more about ambience, news, information and advertising (and maybe even music) whereas this KFC install is still VERY NICE but is focused on Digital Menu Boards.
The pilot has been running in 12 KFC stores since August using TELentice.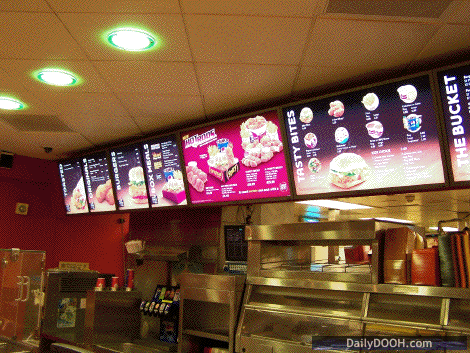 Restaurants seem to have between 4 and 9 Samsung screens – each displaying either full screen menus or 2 menus per screen.