Adrian J Cotterill, Editor-in-Chief
The PufferSphere M – a portable unit that projects images onto a 360-degree, spherical display from a company called Pufferfish was in the centre of one of the Scala stands at #ISEUROPE but was a complete and utter waste of space.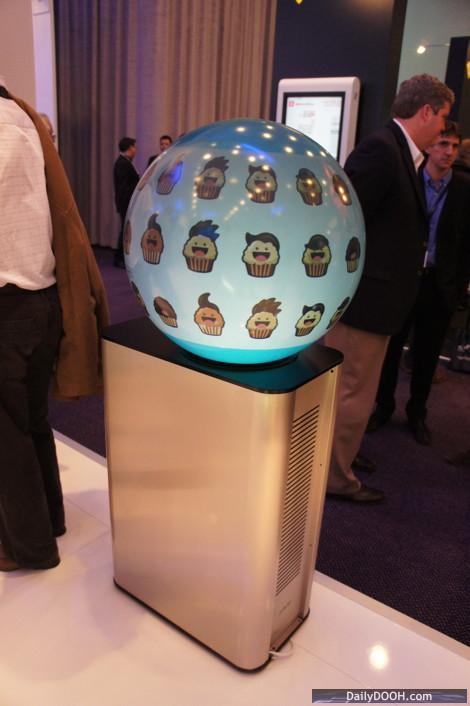 Scala had by far the busiest stand in Hall 12 and the times we went to see them on day 1 we couldn't even squeeze on their booth. This daft big ball displaying weird psychedelic images caught no one's eye and was utterly pointless (the image captured above was one of the more sensible displays but what the hell was it all about?) Pufferfish do bigger versions of this portable unit which can only be a BIGGER waste of space.
Worth seeing to see how rubbish it is.
Scala are in Hall 12 on stands 12A85 and 12A86