Gail Chiasson, North American Editor
NCR Corporation announced today the appointment of Linda Fitzgerald as its new president of NCR Canada Ltd..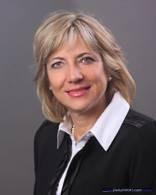 An accomplished sales leader and relationship builder with over 25 years of experience in the IT industry, Fitzgerald will be responsible for sales, client services, marketing, and the management of all aspects of NCR Canada's financial and retail businesses, as well as for building NCR's newer businesses in the travel and healthcare industries.
NCR's first female president of Canada will be based in the company's Canadian head office in Mississauga, Ontario.
"Linda's primary objective will be to work in partnership with businesses in the Canadian financial, retail, travel, and healthcare industries to help them achieve success and growth in their businesses," says Dale Grant, regional vice-president sales, North America. "Backed by NCR's deep industry expertise, market knowledge and consumer insight, Linda will work with business to optimize and shape self-service solutions to help them deliver a better consumer experience, increase efficiency, open new channels of revenue, and become more competitive."
Prior to joining NCR, Fitzgerald achieved sales and marketing success at Hewlett-Packard as Canadian sales manager in the Personal Systems Group. She earlier worked with Sun Microsystems, she was responsible for enterprise and mid-market sales teams and was chosen as the 2008 sales manager of the year. She has also held senior executive positions at GE Capital IT Solutions, Entourage Technology Solutions, and Compuware Corporation where she was responsible for channels and alliances.
Fitzgerald replaces Luc Villeneuve, who was recently appointed president, NCR Europe.