Once again, Calvin Klein's new Get In the ckOne Box campaign, claims to be the largest digital initiative in the company's history to date. It promises to engage consumers in 11 languages with an interactive user experience that offers you the opportunity to personalize your interactions with the brand and connect with other consumers at CKOne.com
In support of this, CK has launched custom mobile apps for the iPhone, Android and Symbian platforms, complete with social media integration and indications of an Augmented Reality program.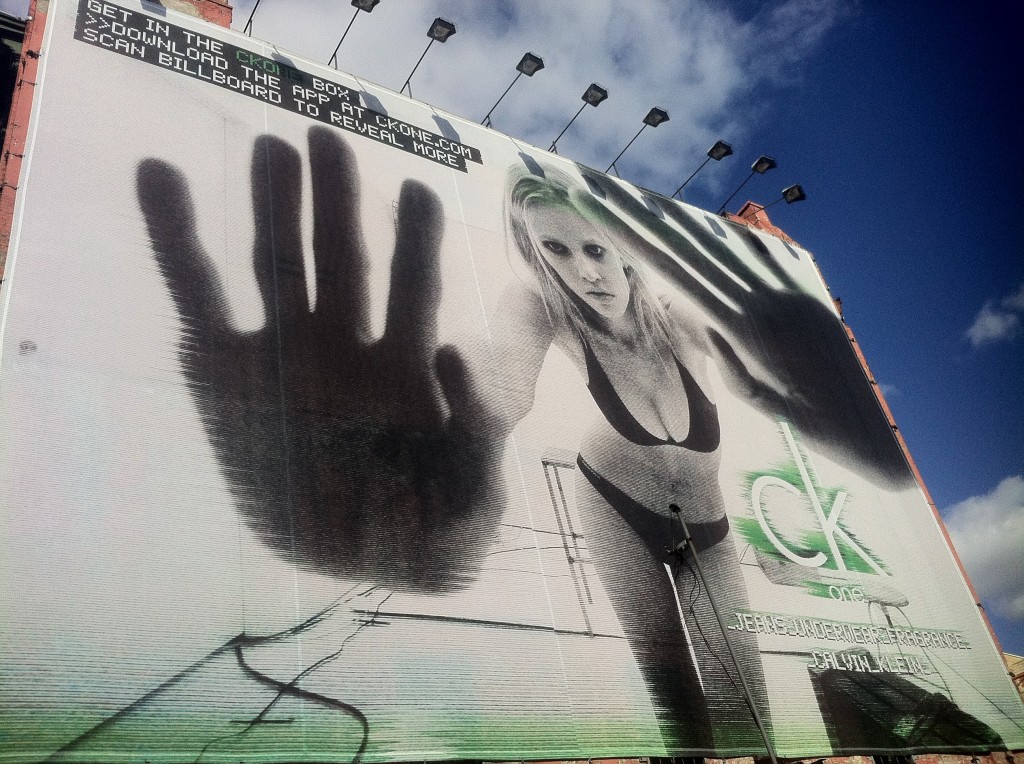 Calvin Klein has been known for provocative ads and innovative billboards at this location in NYC that in the past featured print ads with QR Codes and Augmented Reality. Stay tuned for more.