Adrian J Cotterill, Editor-in-Chief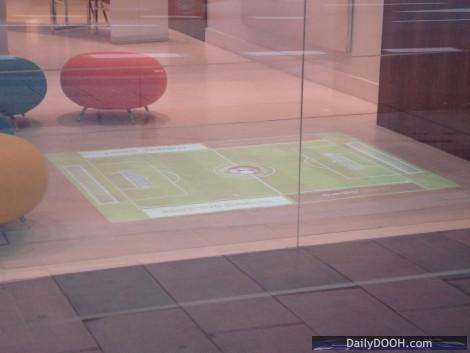 We were in Madrid the latter part of the weekend and saw, in the very posh part, a great Barclays Premier Banking retail concept store. With a little bit of digging around it was simple enough to find out that this is a late 2007 MediaZest install and that there are in fact 10 of these exact same deployments around EMEA already (none in the UK as yet though).
Can you see the football / soccer pitch projected onto the floor through the window? (in the picture above) – that was for a Euro 2008 theme done mid way through this year located in the 'kids area' of the branch.
Content changes on an irregular basis for meetings and events on the 3M vikuiti screens.
Would be great to see more of these cos' they were done very well indeed.