Adrian J Cotterill, Editor-in-Chief
Dixon's Multiplex exhibition during Milan Design Week, held 11th – 17th April, 2011 presented  an interesting digital signage propositions using Christie MicroTiles and HD projection.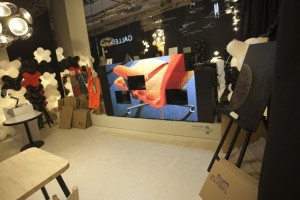 The Multiplex was a 400 sq. m installation, created in partnership with BlackBerry® PlayBook™ and included a pop-up viewing theatre, broadcasting centre, restaurant, shop and gallery, where one could explore the multifaceted world of Tom Dixon integrated with the cutting edge technology of the BlackBerry PlayBook and Christie. Unlike traditional exhibition booths at the Milan Design Week, Multiplex aimed to give visitors a trail of sensations created through each of the sections exploring the ideas of luminosity and technology.
Finding the right technology to materialise all of these images in a luminous and confident way was crucial – this is why Tom Dixon approached Christie, who with its MicroTiles and high definition projections, allowed us to present the multiplicity of imagery in the most engaging and immersive way. In an increasingly visually aware world, the importance of being able to present big imagery becomes ever more important, notes a spokesperson for Tom Dixon.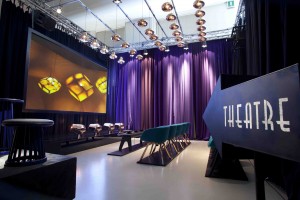 "A visual solution provides a compelling and engaging way to invite visitors into your brand and story," noted Kathryn Cress, vice president, global & corporate marketing, Christie. "Working in collaboration with our Italian staging partner, EXCOGITARE, Tom Dixon and RIM, Christie has delivered a complete visual package that encapsulates the vision and captures the spontaneity of communications to create a completely engaging environment for visitors during Milan Design Week."
Milan Design Week is the world's largest furniture and design exhibition and attracted over 300,000 visitors from 150 countries.