Adrian J Cotterill, Editor-in-Chief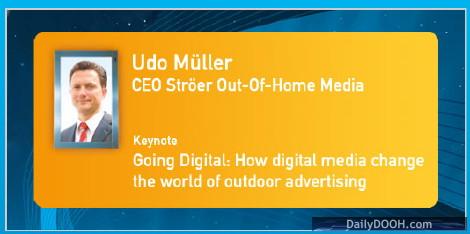 You have only got until the 30th November now to register and take advantage of the Early Bird Special AND save yourself EURO 200 if you want to attend the DOOH Business Conference taking place at ISE 2009 in Amsterdam (conference takes place 2nd to 3rd February 2009, ISE itself 3rd to 5th of course).
As we have mentioned many times before now, we think that this is going to be a great event and most probably heavily over-subscribed. It's going to end up being a fantastic start for 2009, a great event for networking and the perfect place to listen to some really, really good speakers (and not a 'sales' presentation in sight)…
There will be no supplier presentations, so delegates will be able to focus their time on the business of DOOH and then address commercial interests by networking with other delegates and attending the Integrated Systems Europe AV tradeshow. The conference will present the hard facts about the business, backed up by a wealth of market experience, delivered by top industry professionals from companies like Ströer, Clear Channel Outdoor, CBS Outdoor, ECE, JCDecaux, Metro Group, Posterscope, Interpublic Group and others.
Places are limited and will be allocated on a strictly first come, first served basis.
Two of our staff will be covering the event in person (we will be Twittering and Blogging live throughout the conference) and I have a 15 minute speaking slot on the opening day but even having said that you won't be able to beat being there in person!!