Gail Chiasson, North American Editor
Lamar Advertising has captured the attention of bibliophiles worldwide, thanks to a digital advertising campaign for Milwaukee Public Library aimed at supporting literacy.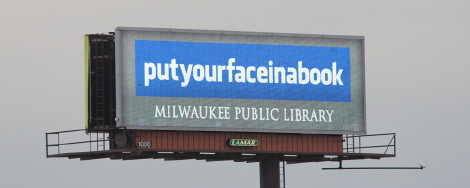 Several digital billboards for the campaign, which reference Facebook, YouTube and Twitter, were designed by Dave Olson from Lamar Advertising in Milwaukee. The ads immediately received an enthusiastic response, with fans creating a buzz about it on Facebook and Twitter. In fact, many contacted the library to find out how they can purchase promotional items (with the same design) to show their support of reading.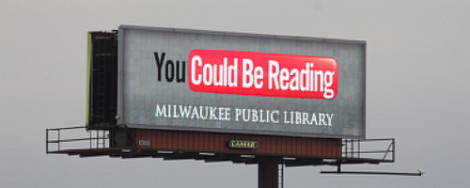 The Milwaukee Public Library ads are running on eight digital billboards in Milwaukee donated by Lamar Advertising. The campaign ends on February 19.