When we first saw this Christie MicroTiles Mounting System (from Premier Mounts) at #dse2012 we thought it was an as-yet-unannounced-system from Christie themselves that we had seen in their Labs a while back…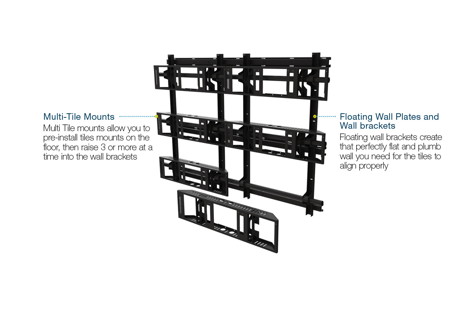 Not so, turns our that Premier Mounts have beaten Christie in producing what looks like a useful, flexible mounting system for MicroTiles.
With the MTM-606 users can mount three MicroTiles at a time, then grow the array to the desired size. More information (and more product) here.