Adrian J Cotterill, Editor-in-Chief
Scala Inc. was allowed to announce today that its software is powering the digital menu boards and a live Twitter Ticker at Ben & Jerry's recently opened flagship store in Tokyo.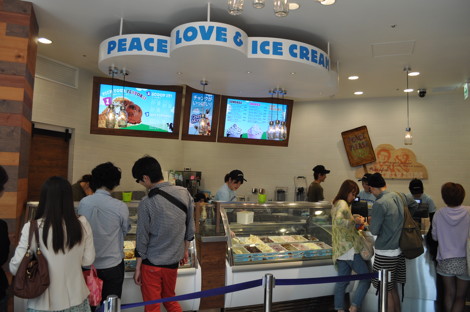 These digital menu boards in the Tokyo store – in both Japanese and English – mark the first time Ben & Jerry's has used digital signage in any of its worldwide locations.
There's also a 'Twitter Ticker' that allows the store to drive more positive engagement with customers via social media.
Scala worked closely with branding and design company Tesser, which created the global look for Ben & Jerry's Tokyo store design, and concepted the menu boards and Twitter Ticker.
Scala also collaborated with Solution Forge, LLC, network consultant on the digital signage project. Scala 5 software was used to drive content design, management and distribution for the Ben & Jerry's digital signage. The digital signage runs on NEC displays and the Twitter Ticker on NanoLumens LED displays.