Gail Chiasson, North American Editor
A new report from Juniper Research, Hampshire, UK, claims that in-app advertising spend across all mobile devices will reach US$7.1 billion by 2015, up from US$2.4 billion in 2012.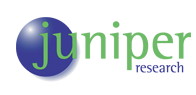 The increasing spend on in-app ads will be driven by greater use of rich media in ads allied to greater app usage.
Further, says the report, this growth, from one of the key mobile advertising segments, will help to triple spend on mobile advertising by 2017.
The report found that the more engaged users are with the advertising material, the more likely they are to click on it and with brands experimenting with using apps like Shazam to increase the interactivity of their ads, engagement with mobile advertising will rise.
Innovative brands are using rich media ads not only to draw consumers in with highly appealing experiences, but also to adapt advertisements to meet their business needs. This could mean adding a map of nearby stores to an ad or even a button which dials a sales line so the user can discuss their needs.
The report says that consumers are spending ever more time using apps on their smartphones and tablets and it is crucial to ensure that marketing material is adapted for mobile.
However, it notes, while some brands have been willing to experiment with mobile advertising, there are many more that have yet to even develop a suitable mobile website. These brands risk missing a key opportunity to reach consumers; critical when you consider that mobile has higher response rates than those seen elsewhere.
"Mobile advertising gives marketers the chance to reach consumers on a more personal level than any other type of advertising," says Charlotte Miller, the report author for Juniper Research. "Creating immersive and entertaining experiences to attract the attention of the consumer is essential for marketers wanting to take advantage of the massive increase in app usage."
Other key findings from the report include:
North America and Western Europe will account for 60% of total advertising spend by 2017;
Advertising spend on Mobile Messaging will increase eight-fold by 2017.
A 'Mobile Ads for Mobile Apps' whitepaper is available to download from the Juniper website together with further details of the full study, 'Mobile Advertising: Messaging, In-App and Mobile Internet Strategies 2012-2017'.