Ahead of London 2012, Ocean Outdoor has launched the UK's first hybrid outdoor site targeting visitors and shoppers in one of London's busiest pedestrian environments.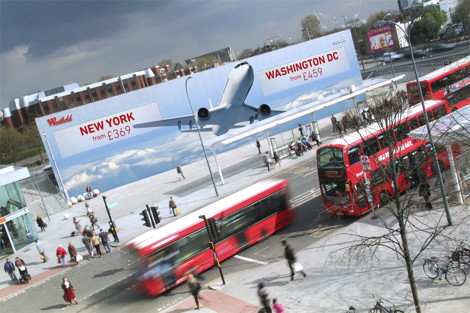 After updating The Wall @ Westfield to two 12 x 3 metre digital screens at the beginning of the year, Ocean has further enhanced the site, offering brands the opportunity to wrap the entire structure.
Ocean Outdoor Marketing Director Richard Malton told us "The Wall @ Westfield offers the combination of giant imagery with the flexibility of digital – a truly unique hybrid opportunity in one of London's most impactful pedestrian sites".
The site which dominates one of the main entrances to London's Westfield Centre in W12, now offers advertisers a colossal 40m x 9m creative canvas.