Gail Chiasson, North American Editor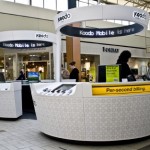 Toronto-based ADFLOW Networks Inc., provider of digital signage and interactive kiosk technology in the self-service vertical market, will exhibit its latest interactive sales-assist station at this year's Retail BIG Show, NRF's 98th Annual Convention & Expo, Jan. 11- 14, at the Jacob K. Javits Convention Center, in New York.
ADFLOW Networks' interactive sales-assist solutions aim at helping retailers to increase revenues, improve productivity, decrease costs, educate customers and train staff. The company provides an industry-leading, web-hosted solution for the deployment and operation of digital signage and interactive kiosk networks on a common backbone and for the online management of digital media supply chains.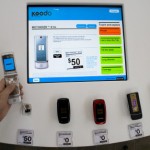 ADFLOW has been successfully delivering its solution to North America retailers since 2000. Its interactive technologies are dominating the Telecom industry in Canada with customers like Rogers Wireless and Koodo Mobile both in full cross-country rollouts. The company has just signed up another, as yet unnamed, major mobile company and will begin installing the sales-assist kiosks in its stores in the next month or so. And we understand that it is also waiting a final sign-off for a larger roll-out of its interactive sales-assist stations for another existing client.
ADFLOW will be showcasing its technology as part of NetWorld Alliance's Retail Customer Experience Magazine & Online exhibit (Booth #2867), inside the Customer Experience Pavilion area of the showroom floor.