Gail Chiasson, North American Editor
The purchase and rebranding of Metromedia Plus by multimedia and telecommunications company Cogeco Inc. marks the first foray into transit and/or out-of-home and digital out-of-home for Cogeco.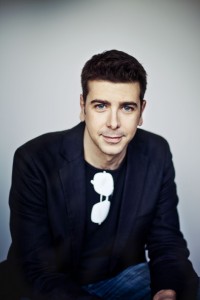 "Cogeco was interested because it fits in so well with its radio properties, with both consumed when people are outdoors and moving around, and often at the same time of day," says Claude Lamoureux, vice-president and general manager of Cogeco Métromédia,
"Further, the owners of Metromedia Plus have held the business for 20 years and felt that it was enough, that they wanted to move on to new lifestyles and challenges." (Founders and key executives of Metromedia Plus in its history were Pierre Béland, Pierre Arcand and André Décarie.)
Cogeco Metromedia will fit into Cogeco Diffusion, Cogeco's radio division. Cogeco also offers TV, cable and telecommunications and is one of Quebec's oldest and most established multimedia's firms. The company is launching CréaMix – with a current staff of three – which will deal with the mix of advertising and content on the radio, OOH, DOOH and the web.
Métromédia Plus has been involved in DOOH for eight years. In Montreal's metro (subway) system, it offers 116 screens in subway stations that carry a mix of advertising and other content, plus 22 Digiplus screens (similar to videowalls), each consisting of six 42" screens. It has experimented with various forms of digital interactivity. In addition to the Montreal's transit system, it handles advertising in the bus systems in Laval, Longueuil and Quebec City, and partners with Pattison and Imagi in terms of transit advertising sales in the rest of Canada.
While Montreal's metro cars don't currently offer digital screens, new Azur subway cars being introduced in 2014 will be equipped with them.
"Ownership by Cogeco will give us the tools to help further develop the digital sector," says Lamoureux