Guest Contributor Nurlan Urazbaev
In the first of a two part series, Digital Signage Media Analyst Nurlan Urazbaev
 and 
editor, 
Digitalsignagepulse.com writes here on the Seven Hurdles to Success: 
What Will It Take for Digital Signage To Break Into the Mainstream Media? .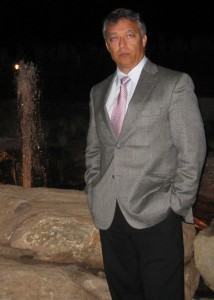 He (Nurlan) writes .. in the past few years the digital signage/DOOH industry has achieved several critical milestones and overcome many of the barriers on its way to becoming part of mainstream media.
Some initial guidelines and best practices have been introduced by trade organizations. Newcomers can now easily find educational materials and events. Trade publications are becoming more mature. Trade events proliferate
Hundreds of digital signage networks are in operation, many with regional and national reach. New networks emerge every day. Most advertisers and media buyers are now aware of digital signage and include it in their media plans
Technology is more affordable and versatile, and it is abundant enough to accommodate almost any business model
The industry now attracts several billion dollars in revenue every year and grows at an impressive rate compared to most other media
There is no doubt in my mind that digital signage/DOOH will eventually become an indispensable segment of the advertising spend: a media budget line item in its own right
But we're not there yet. And how soon we get there depends on when the remaining obstacles to growth can be cleared. I believe that there are seven major stumbling blocks to be turned into stepping stones and today I look at hurdles one, two and three…

Selecting software: a quiet nightmare.

'Digital signage software' is a popular online search term, because network operators believe that software is the key component of network management.

Six to seven hundred software providers bombard networks with largely similar proposals. In the end, the shortlist boils down to two to three leading software companies and by the time the winner is chosen 10-18 months have often gone by!

Thus the RFP process is exceedingly long, expensive and it delays deployment. In some cases, networks decide to build the software in-house or choose 'free software' which complicates matters even further.

Another piece of the software puzzle is that even the biggest providers, combined, do not represent a significant market share.

The market is highly fragmented. While this may seem good for promoting competition, the differences in workflows, reporting formats, lack of standard media currencies, and the sheer number of platforms add complexity to the already cumbersome media buying process.

It is a well-known fact that even though traditional media are in decline and are not really accountable for ROI by modern standards, buyers tend to favor legacy CPM-based media, because it's easier to buy and therefore easier to get a commission from. To win the buyers over, digital signage advertising has to comply with much higher standards than those of traditional media.

There is nonetheless light at the end of the tunnel. Digital signage has the natural potential of becoming as measurable, accountable and as easy to buy as pay-per-click (PPC) advertising – arguably the most effective medium today.

PPC ads can be tracked from impressions to click-throughs to the actual product purchase (where e-commerce is enabled). So can digital signage advertising. And it will, as soon as the software market is consolidated and campaign targeting and reporting data are standardized.


Software price compression reality.

The presence of so many software companies is a sign of market immaturity AND because of this oversaturation, the software license (or per-player subscription) pricing is steadily gravitating towards lower single digits and eventually will hover over 'zero'.

This accelerating price compression will compel software companies to be more creative and aggressive in the face of imminent elimination by market forces.

Only a few will remain – most probably it will end up being a two or three horse race for each industry vertical (or 'network type').

The software provider who has enough cash and vision to 'grab the ad space real estate' by offering a high-quality ad-sales-enabled network management platform to networks for free and charge for some other services or products (for example, ad transaction fees) might reap the benefits of market dominance in the long run.

In the meantime, networks can reduce the RFP research period by considering only established software vendors with a proven track record of running successful networks in their specific industry segment. Wrong choice of software is likely to be an expensive mistake due to the high costs of converting to another platform in the future.

Lack of comprehensive, reliable media buying tools.

A media buyer instructed to research and propose DOOH ad space for a campaign faces severe challenges at every stage of the job:

– consumer media behavior research and audience research (studies are scarce);
– selecting the right networks (information is insufficient and incomplete);
– getting quotes (pricing criteria and media currencies are not standardized);
– placing a purchase/insertion order (workflows are not standardized across networks);
– monitoring campaigns (reporting systems are deficient and not standardized)
– and finally, judging the success of the campaign (post-buy analysis tools are non-existent or poor).

The real mainstream ad dollars will not flow into digital signage/DOOH until the above challenges are resolved on an industry-wide scale and of course, agency-endorsed digital-signage-specific media buying tools need to be developed.
Later in the week (in part two) I look at the; 'Aggravation of aggregation', 'Audience and ROI measurement: no industry-wide solution yet', 'Media currencies: advertisers will pay-per-what?' and 'Is content really King or is it the Emperor who has no clothes?'