Adrian J Cotterill, Editor-in-Chief
Birmingham-based outdoor media owner Signature Outdoor, has launched the first of its CityVision digital screens network, at the city's busy Bullring area.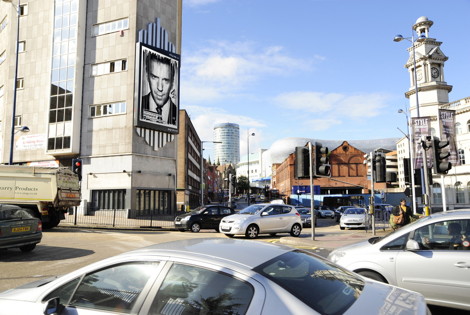 The CityVision Bullring is a 4m x 6m 10mm SMD D3 LED portrait display, on the approach to the Bullring Shopping Centre and is located 100m from the iconic Selfridges store in the Centre.
Dynamic Digital Displays Europe (D3's European Headquarters) provided the LED display, the Scala content management system, network integration and completed the installation. The media player is directly connected to Key Systems' Fusion software and its Digital Director manages all the bookings and content dissemination.
Signature has started to develop a wide range of digital and backlight sites as part of the ten-year contract awarded to them by Birmingham City Council.
James Harrison, Signature's Sales Director, told us "CityVision will create an entirely new media channel in Birmingham, in locations that will take roadside digital to unprecedented levels. We'll be able to inform and interact with consumers in a way that will truly revolutionise OOH in the city and is the logical progression from our current position as the largest owner of backlight sites in Birmingham".
The CityVision project will involve digital signage in Portrait, 96s and 48s formats at gateway sites in the city centre and will reinforce Signature's position as the leading provider of high-end roadside in Birmingham.