LocaModa activated a 360 degree campaign for Clorox on both Miracle Mile and Fashion Show Clear Channel Spectacolor digital billboards in Las Vegas Monday.
One of the three billboard's call-to-action asks consumers to share their own bleachable moment by filling in the blanks to the highly provocative statement: "I _______ED MY _______________ IN VEGAS." by visiting http://bleachitaway.com/vegas.
With three variations of the statement, users will have more opportunities to be creative with their submissions.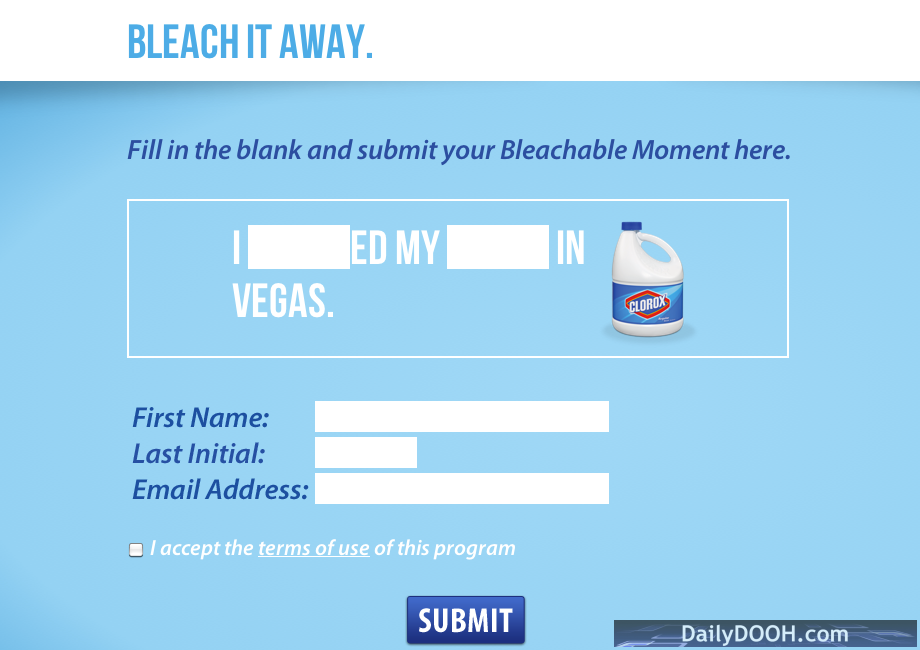 Users are then sent an email with a link to their 'Bleachable Moment' in a "Bleach It Away" online gallery.
To insure the cleanliness, all user entries are moderated and selected entries are displayed 15 minutes of every hour for 24 hours a day seven days a week for the next 10 days.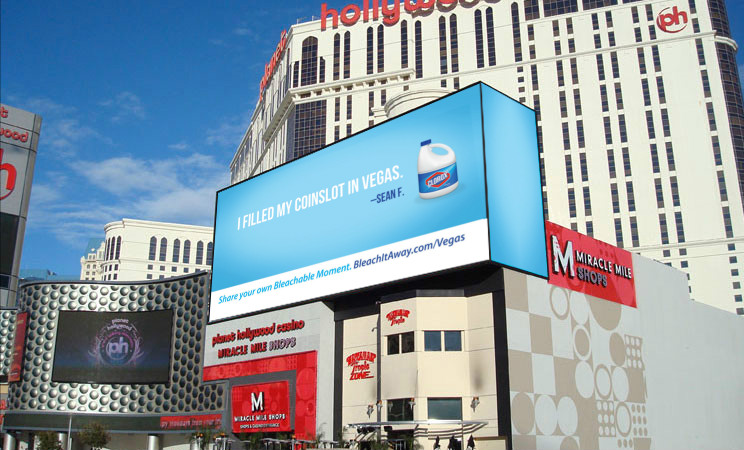 LocaModa's Stephen Randall shared with us "The creative behind this campaign (from TribalDDB) is very innovative and addictive. Users obviously try to get away with saying something that can be interpreted as being 'dirty' and Clorox can then have fun 'bleaching it away'. That's a pretty compelling conversation that can then be virally spread to a user's social graph."
The campaign which went live today will be running until the 17th of February,