Adrian J Cotterill, Editor-in-Chief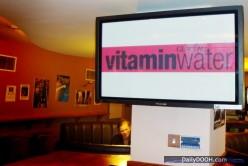 It's good to see Coca-Cola advertising their new vitamin enriched water in our industry sector.
The product, called 'Glaceau revive', provided 4 hours worth of branded content to the SubTV network of screens in Student Unions across the UK.
SubTV recently merged of course with GymScreen Media creating a new umbrella organisation called Media 42 Ltd.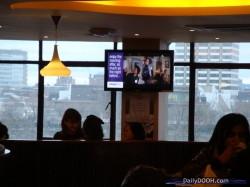 Almost 500 screens will be showing classic student friendly films and TV shows including Anchorman, The Goonies, Home & Away and Neighbours – perfect content to surround Coca-Cola's 'non-operating brain revival' ads.
Peter Miles, CEO Media 42 Ltd told us exclusively "This is a really exciting use of the screen network and shows a refreshing approach to the branding of great content. Providing entertainment and a useful message is a classic way of effecting a real connection"
We liked (seriously) his use of the word 'refreshing' 😉 very clever!
Anyway, the strand will run every Thursday from 11am with Vitamin Water branding constantly visible on-screen alongside the programming, together with 40 second full screen ads.
The campaign was put together by Posterscope.